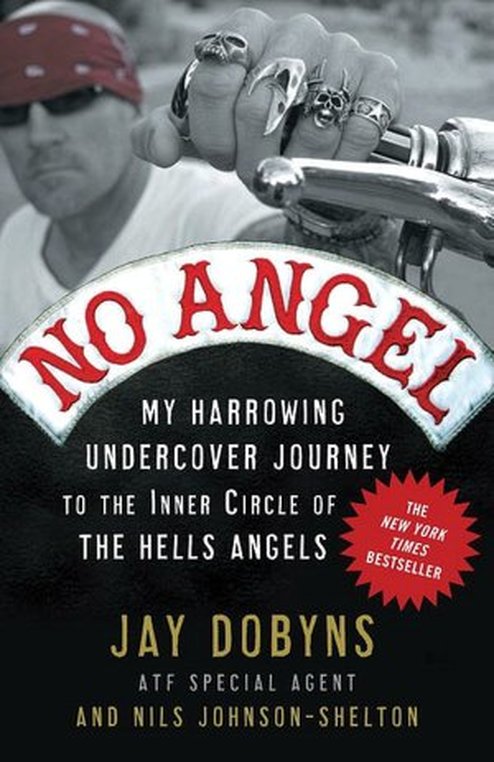 Getting shot through the chest as a rookie ATF agent, bartering for machine guns, throttling down the highway at 100 miles per hour, and responding to a full-scale, bloody riot between the Hells Angels and their rivals, the Mongols...these are just a few of the high-adrenaline experiences Jay Dobyns recounts in this action-packed, hard-to-imagine yet true story of how he infiltrated the legendary Hells Angels.

Dobyns leaves no stone of his harrowing journey unturned. On biker runs and at gang clubhouses, between rides and riots, Dobyns befriends bad-ass bikers, meth-fueled "old ladies," gun fetishists, psycho-killer ex-cons, and even some of the "Filthy Few" - the elite of the Hells Angels who've committed extreme violence on behalf of their club.

To blend in, Dobyns gets "sleeved" (full-arm ink). To win their respect, he vows to prove himself a stone-cold "killer." Hardest of all is leading a double life, torn between devotion to wife and children and his pledge to become the first federal agent to become a fully "patched" member of the Angels' previously-impregnable ranks. His act is so convincing that he comes within a hairsbreadth of losing himself. Eventually, he realizes that as he's been infiltrating the Hells Angels, they've been infiltrating him. And just as they're not all bad, he's not all good.

Reminiscent of Donnie Brasco's uncovering of the true Mafia, this eye-opening portrait of the outlaw biker world is one of the most in-depth since Hunter Thompson's seminal work. "No Angel" viscerally describes the seductive lure of criminal camaraderie for men who would otherwise be powerless, marginalized outsiders. Here is all the nihilism, hate, and intimidation, but also the freedom and brotherhood of the only truly American brand of organized crime.

No Angel is being adapted into a feature film.

---
No Angel covers from across the globe.