"The unwanted, being underpaid, who go unappreciated, doing the unthinkable for the ungrateful."
Never in our lifetime has it been more difficult or dangerous to be a lawman/woman.

Police Officers being targeted for violence has escalated to epidemic proportions.

The Catching Hell training mission is to raise-the-bar in tradecraft expertise for our profession's covert operators making them smarter, safer, keeping them healthy and most importantly… alive.

This is not your fathers 'narc school'. It is not a re-hashing of glory stories or an endless stream of case studies. We address real-time, real-world problems and offer practical and innovative solutions to overcome them behind an exceptional and diverse line-up of speakers.

Catching Hell is not for the faint of heart or sensitive. Our program is often gut-wrenching.
"When your alarm clock goes off and you put your feet on the floor, if you are not prepared to have extreme levels of violence used against you, then in turn, use an equal or greater amount of violence to contain that threat… then today is a good day to go back to school, find a desk job or move to any of the thousands of other honorable ways to make a living.
Those who treat this job as a hobby - some glamorous, sexy "Miami Vice" assignment - it's not… they get dead."

~ Jay Dobyns
"He who fights monsters should see to it that he does not become a monster."
The mental and emotional side effects of serving as the public's protector have resulted in disturbing consequences for some of our brothers and sisters.

During Catching Hell we get personal. Post-Traumatic Stress Disorder, Suicide and other emotional conditions have become rampant. The demands of the profession can cause some to slip or fall.

We don't shy away from these topics but rather, confront them head-on and when needed, make available solutions to eliminate those demons from the lives of those who protect us. Get healthy, stay healthy.
"You are never quite broken as you might think. Sure, you have scars and some bad memories. All great heroes do."
The Catching Hell training experience is an education for new and veteran law enforcement professionals serving in gang and drug squads, undercover assignments and for those who supervise those units.
Three Days.
Change the way you view the job.
Change the way you do it.
Change your life.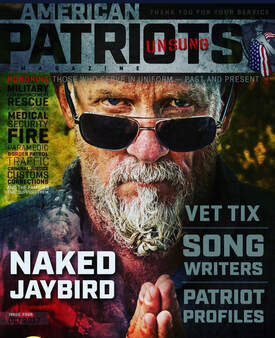 The Lead Instructor
Jay Dobyns
is recognized both nationally and internationally as a lawman, more specifically as an elite undercover operative. He is the survivor of multiple combat shootings, over 500 undercover operations, and world-renowned investigative accomplishments.
​Jay has served in training roles for a quarter-century and is a New York Times bestselling author of two books.
No Angel, My Harrowing Undercover Journey to the Inner Circle of the Hells Angels
details his two-year path to membership in the gang.
Catching Hell, A True Story of Abandonment and Betrayal
, is his brutal and raw account of the personal struggles he endured as a federal agent for 27 years.
https://en.wikipedia.org/wiki/Jay_Dobyns
​
---
Co-Instructors

Greg Amundson - Deputy Sheriff, SWAT, sniper, US Army Captain, DEA Agent, now world renowned for his CrossFit training and innovation, Greg presents on weapons concealment, alternative weapons (Krav Maga), street and vehicle combat, and the mental, spiritual, emotional and physical fitness needed for survival.

Craig Caridine - an elite undercover operative who moved to through the ranks to supervision, Craig himself is the survivor of one of history's most dramatic rip-off assaults. He presents on the violence that is often encountered while working in covert assignments.

Steve Hauser - the foremost expert on covert operations electronic surveillance and installations. Storefronts. Isolated Ops. Urban and Rural. Vehicle traps. Body wires. Steve has been at the heart of hundreds of operations using his experience and skill to keep undercovers safe and gather incredible electronic evidence. He opens his book revealing tricks-of-the-trade.

Louis Quinonez - the son of a legendary Phoenix Police Department narcotics and organized crime supervisor and himself an undercover agent who rose through the ranks of management, guiding street units, and later becoming a U.S. liaison to Mexico during the cartel wars. He now serves on the Arizona Board of Executive Clemency. Lou helped design and administered the Bureau of Alcohol, Tobacco, Firearms and Explosives (ATF) Command and Control School for First Line Supervisors and presents on the management and supervision of covert units. ​

Sean Riley - presents on his personal story of an over-achieving cop who was blind to the warning signs, the price he paid for it, and ultimately the path that has brought him to recovery and a passion to help others avoid those downfalls. Sean is the founder of Safe Call Now, a crisis hotline program for 1st Responders on the edge: 206-459-3020

​Rick Unklesbay - since 1981, one of the nation's premier criminal prosecutors presents on courtroom issues for officers, best-practices during covert investigations, problems created for prosecution teams during secret operations, avoiding entrapment and outrageous government conduct claims and best practices for officers while in the witness box.


Praise
​
"If you are in a plain clothes unit, you NEED this!" Zach S., Indiana

"No one smashes this information home like Jaybird and his crew. Passion times a million." Tom P., Wyoming

"I was changed. The first classroom break I called my wife and kids and told them I love them." Alan T., Nevada

"Like Jay says, "dangerous boys go to dangerous places." I am. I do. Now I'm more prepared for it." Francisco L., Florida

"I've been a narc for 17 years and I'm now thinking about things I never thought about before." Stuart K., Tennessee

"No one cares how much you know until they know how much you care. These people care about me." Cindy S., Washington

"The delivery felt more like a discussion, an interaction of ideas, than a lecture. I liked that." Robert C., Ohio

"Those personal stories, man, that was me. It caused me to honestly reflect." Morgan V., South Dakota

"I'm was really good at this job when I arrived. I got better this week." Kyle D., Pennsylvania

"The instructors are champions for all us who chose to do the job this way. I put more tools in my toolbox." Mike P., New Mexico

"Not at all what I expected. No ego. No bulls**t. Straight-f**king-talk." Joseph T., Illinois

"Finally, someone speaks to the value of women as undercovers beyond being arm-candy. Respect and insight that made me feel valid." Kris B., Oregon

Seminars coming soon to your area.
For inquiries on bringing the Catching Hell program to your department or for other questions, comments or details use:
info@jaydobyns.com ​​